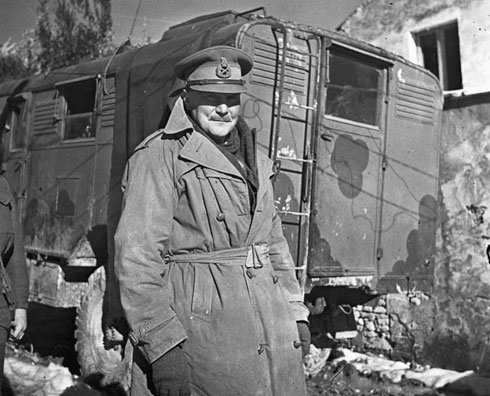 General Bernard Freyberg VC
Lieutenant General Bernard Cyril Freyberg, 1st Baron Freyberg VC, GCMG, KCB, KBE, DSO and three Bars (March 21, 1889 — July 4, 1963), arguably New Zealand's most famous soldier and military commander, also served as Governor-General of New Zealand.
On 23 November 1911 , a 23-year old dental technician from Matamata, Bernard Cyril Freyberg, was appointed a Second Lieutenant in the Hauraki Regiment. 2nd Lieuntenant Bernard C Feyberg was gazetted as a Hauraki Officer on 16 Janurary 1912.
He became an officer in the British Army in World War I, during which he won the Victoria Cross.
During the Second World War, he commanded the New Zealand Army Expeditionary Force in the Battle of Crete, the North African Campaign and the Battle of Monte Cassino.
For more information:
FREYBERG Churchill's Salamander – Laurie Barber & John Tonkin-Covell
FREYBERG VC The Man – Major General W.G. Steven