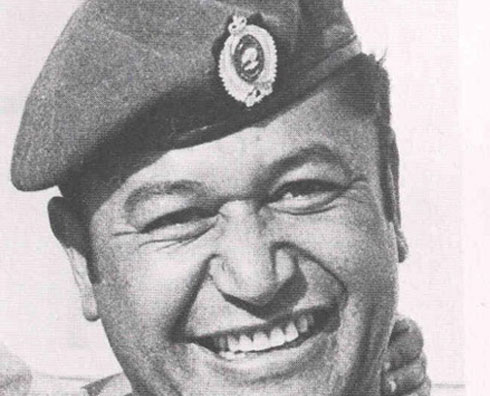 Sergeant Murray Ken Hudson GC
Murray Ken Hudson GC (24 February 1938–13 February 1974), was a Sergeant with the Royal New Zealand Infantry Regiment who lost his life when trying to protect soldiers under his command at Waiouru Military Camp in New Zealand. He was awarded the George Cross posthumously on October 11, 1974.
Born in Opotiki in the Bay of Plenty, where he attended Opotiki College. Murray Hudson enlisted in the 6 (Hauraki ) Battalion Regiment, In 1961,Murray Hudson joined the Regular Force and served two years with 1RNZIR in Malaya. In 1966, Murray Hudson joined the NZSAS where he served in Borneo during the Malayasia/Indonesion Confrontation. Murray Hudson was posed to 1RNZIR as a Sergeant were he served in Singapore, Murray Hudson served in Vietnam with V Company. In 1971 Murray Hudson was posted to 7th ( Wellington,Hawkes Bay) Battalion, RNZIR.
While training in Waiouru on 13 February 1974, Sergeant Hudson was award a posthumous George Cross for attempting to assist a soldier who froze will conducting a live grenade exercise. Both soldiers were killed when the grenade exploded.